Chibi-Robo! Panel Finder begins.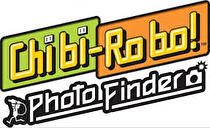 Nintendo added another panel to StreetPass Mii Plaza's Puzzle Swap collection today. The panel, based on the upcoming eShop title Chibi-Robo! Photo Finder, features forty pieces, eight of them the pink type that can only be collected via StreetPass hits.
Like other panels, everyone with SpotPass enabled on their 3DS will receive one piece for free to get the puzzle started. At the time of writing, this panel has not yet been released in either the Japanese or European regions.
Chibi-Robo! Photo Finder was released in Japan earlier last year and will be available in North America on January 9. No European date has been announced.