The pickings are slim for this week's Nintendo Downloads.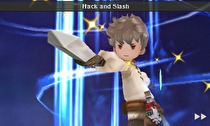 The eShop may have recovered from last week's holiday-induced outage, but this week's Nintendo Downloads show that the big N's problems aren't over just yet. Hopefully you were excited for last week's downloads, because that's all you're going to get this week, aside from a new Wii U Virtual Console title and a 3DS demo.
3DS eShop Sales
Atlus Sale - Select Atlus 3DS titles are on sale until 9 a.m. PT, January 6
Wii U Virtual Console
If you don't already have Mega Man X2 on one system or another, this is as good a time as any to snatch up the SNES classic. And if you have the Wii Virtual console release, you may as well pick it up again. After all, a $1.50 is a small price to pay to wreck Sigma and the other Mavericks with the comfort of the Wii U GamePad.
eShop Demos