Finally, some Club Nintendo love for the Year of Luigi.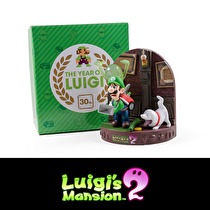 A Luigi's Mansion: Dark Moon Diorama is coming to Club Nintendo in North America and Europe in honor of The Year of Luigi.
The reward is priced at 1500 coins.
Note: The image shown is of the European version. The North American version will just say Luigi's Mansion on it.