Two weeks of pure torture.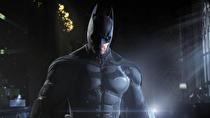 The Wii U and Nintendo 3DS versions of Batman: Arkham Origins will not release until November 8 in the UK. The original UK launch date of October 25 for all platforms has been pushed back by two weeks for both Nintendo systems. The boxed PC release date has also been delayed, but as of now, releases for all other platforms will continue as originally planned.
Warner Bros. has made no comment about the reason for the UK delays, but it has been confirmed that the game will still release on time for all scheduled platforms in North America.