Eiji Aonuma himself spoke at this weekend's New York Comic Con about the latest game.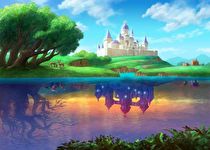 At this year's New York Comic Con, Nintendo producer Eiji Aonuma hosted a panel about The Legend of Zelda series, specifically he spoke about the recently released Wii U title, The Wind Waker HD, and the upcoming 3DS game, A Link Between Worlds.
During the presentation, Aonuma revealed some new details about the upcoming game. Much like in the original game, A Link to the Past, Link will travel to another world, this time, a realm called Lorule. This land also features its own princess, but instead of Zelda, she is known as Hilda. To teleport between the worlds, Link will have to transform into 'painting Link' to slip into cracks in walls.
Some other smaller details were also touched on, such as the bottom screen having a map that you can scroll and zoom with. Additionally, weapons and items can be upgraded by finding creatures called Maimai's and then returning them to their Mother, after which, the player will be rewarded with an upgrade. It was also shown that the bow is able to do a triple shot. It also has unlimited ammo from the start.
Check out the trailer below!