Vicarious Visions quietly began work on the third game before the first one even launched. Wacky, right?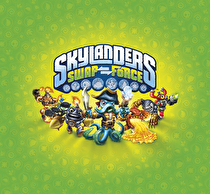 Preproduction for Skylanders Swap Force began in 2011, according to representatives from developer Vicarious Visions at a recent event at their studio in Albany, N.Y. That means the third Skylanders game was in development before the first Skylanders game, Spyro's Adventure, even hit stores.
To the team at Vicarious Visions, it was proof of Activision's confidence in the franchise, as they planned out at least three entries in the series before the first one proved to be the smashing success it is. They were essentially given the keys to a billion dollar franchise right after they wrapped Skylanders: Spyro's Adventure on 3DS.
Ideas and concepts for the game's new swapping mechanic, which uses magnets to allow players to switch top halves and bottom halves of characters to make new ones, were first discussed early on in the process, originating as three-part "Frankenlanders" and existing as conceptual shapeshifters. In that early phase, some members of the staff were working on other projects, such as the Wii U port of Skylanders Giants, which was a boon to their work on Swap Force.
When asked about Vicarious Visions and Toys for Bob, the developers of Spyro's Adventure and Giants, possibly alternating development on a game each year à la Infinity Ward and Treyarch on Call of Duty, producers at Vicarious were coy.
Over the next few weeks, we'll have a variety of articles about Skylanders Swap Force's development, including articles on the sound, character creation, and more.