Strategy, education, and fish, oh my!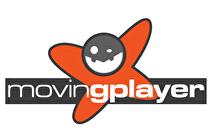 Moving Player has announced their 2013 lineup for the Wii U and 3DS, introducing four new games.

Happy Circus - For the 3DS, the first game to be released will be an educational game where players can learn to read and count in six languages.

Evofish Wii U – This revamp of the popular smartphone game will feature a "new way to play solo" as well as an asynchronous predator/prey multiplayer mode.

Cocoro Line Defender – A strategy game for the 3DS releasing this Fall, Cocoro takes place in a fantasy world in Japan where there is a fight between the four elements.

Triboo – Coming out late 2013 for the Wii U, the game takes place in an "offbeat tropical" setting with a multitude of characters. It will feature a mix of defense, action, and God game styles.

A French company established in 2010, Moving Player originally designed games for iOS and Android, but has recently made the move to the Nintendo platform with the recent release of Tangram Style for the 3DS. No specific dates have been announced for the upcoming games.