Will Disney Infinity succeed or will it leave the company executives feeling like Eeyore?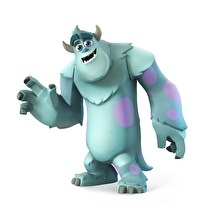 Disney Infinity cost The Walt Disney Company $100 million according to insiders close to the company.
The high budget of Disney Infinity includes the cost of making both the game and the figures that go along with it. Disney CEO Robert "Bob" Iger alluded to how the game will affect Disney Interactive back in February saying, "If 'Infinity does well, it bodes very well for the bottom line of this unit. If it doesn't do well, the opposite will be the case."
Disney Infinity releases in North America on the Wii, Wii U, and 3DS (subtitled Toy Box Challenge) on August 18, and in Europe on August 23.