Earthbound is also doing well for itself on the Wii U eShop.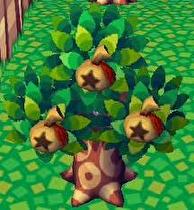 The Nintendo 3DS was the best-selling game platform for the month of July in the United States.
For the third month in a row, the 3DS was the top selling game system in the U.S. Nintendo attributes this with the continued success of Animal Crossing: New Leaf, which sold 150,000 physical and digital copies combined in July. The 3DS itself is up 14 percent in sales from last July, while software for the handheld is up 45 percent. Luigi's Mansion: Dark Moon also reached 820,000 physical and digital combined units sold this last month.
On the Wii U front, Earthbound (Virtual Console) is doing well with no specific numbers given. It was said however that the only two games to generate more revenue in the same amount of time since launch were New Super Mario Bros. U and Pikmin 3.