Update your handheld now!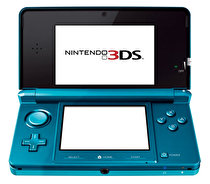 The Nintendo 3DS software version 6.2.0-12U is now available for download within the United States.
This update adds the previously announced StreetPass relay functionality to the device, which temporarily stores a player's StreetPass data at any Nintendo Zone the player connects to, and passes it on to the next person to connect to that location.
The added Nintendo Zone support is described in further detail on Nintendo's website:
StreetPass relay points are located at Nintendo Zones all across the country. When a Nintendo 3DS user gets near a StreetPass relay point, it automatically stores his or her StreetPass data temporarily and then passes it on to the next Nintendo 3DS user to pass by the same relay point.
StreetPass relay points temporarily store StreetPass data for various games each time a Nintendo 3DS user passes by. This means you can get StreetPass data for several games at once.
Notes:
You must have your 3DS updated to system version 6.2.0- 0U or higher to take advantage of the StreetPass relay feature.

Your Nintendo 3DS must be in Sleep Mode (powered on and closed) to exchange StreetPass data.
You will not receive any StreetPass data from the relay point if you are the first person to pass with a specific game's StreetPass data or if the relay point currently has your StreetPass data.
The update also contains the standard "further improvements to system stability and usability" that each of the previous updates have included.