Japan gets to hunt all the cool monsters...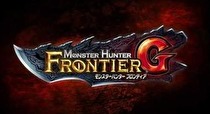 Monster Hunter Frontier G is being ported to the Wii U. Frontier G is an online-only version of Monster Hunter 2 with additional content added.
The game's service will become available in Japan on December 11 for Wii U, and players will be able to take part in a free beta test for a week before the game releases.
Producer Kazunori Sugiura stated that they're "discussing something fun that [they] could do with the Wii U GamePad or Nintendo 3DS." The MMO-style game originally launched for the PC in 2007, and there is currently no word on whether or not the game will release outside of Japan.