Update: Nintendo's official listing has changed the date to TBD.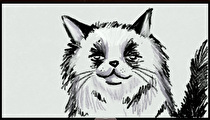 Update: Nintendo changed the listing to TBD, so it will not be coming out next week.
Art Academy: SketchPad is set to hit the Wii U eShop next week on August 7 in North America.
The newest entry in the Art Academy series, SketchPad aims to be a "robust art application that anyone can enjoy." The application allows users to create artwork using the touchscreen on the GamePad and share their creations through Miiverse.
Unlike previous Art Academy titles, this one does not include lessons to improve your art skills, and is a digital only release.