Chibi Robo steals your stuff on 3DS, and Nintendo starts a contest to win a limited edition Chibi Robo Wii U.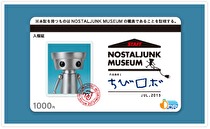 Jissha de Chibi Robo, which can be translated as Chibi Robo Photograph, was released today, July 3, on the Nintendo 3DS eShop for 1,500 yen. A free demo is also available.
The main theme of the latest entry into the Chibi Robo series has players finding various junk for a curator who has initiated a "Nostal-junk Recovery Mission" to gather junk for a museum. This is done by utilizing the AR feature of the 3DS, which puts a silhouette of an item on the screen and asks the players to find something amongst their personal belongings that matches it.
Once found, Chibi Robo comes out of the item and can then add it to the collection. On top of the AR functionality, gamers are able to control Chibi Robo as he explores 3D environments with more of a focus on platforming than what was found in previous iterations.
Nintendo is also holding a special contest from July 3 to July 28 for Jissha de Chibi Robo. Players that submit a picture of their "Nostal-junk" have a chance to win a special edition Wii U (one person), an original Chibi Robo T-shirt (9 people) and a Nintendo prepaid card with a special Chibi Robo original design. You can see pictures of the prizes below.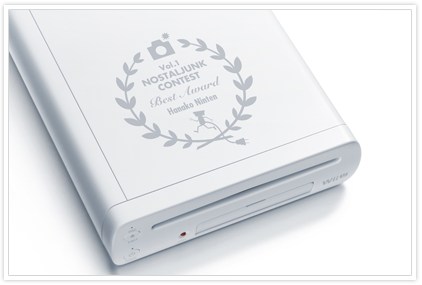 There is currently no word as to when Jissha de Chibi Robo will release in the West. You can check out a video preview of the game below.