UPDATE: Things are "business as usual" at Atlus.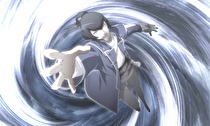 Index, the parent company of Atlus, has announced that they are filing for bankruptcy.
While it's still too early to know exactly what's going to happen to Atlus, it does appear that Index is looking for a company to purchase it.
This is after recent news that Index has been under fire from authorities for "fabricated and inflated business practices," earlier this month.
Atlus has developed many franchises for Nintendo platforms including Trauma Center and Etrian Odyssey. Their most recent game, Shin Megami Tensei IV, is set to release next month on the 3DS. They have, among other things, been instrumental in bringing many Japanese RPGs to Western shores.
There has currently been no official word from Atlus, but we will update this story as new information is revealed.
UPDATE: Atlus has released a statement to Kotaku that their day-to-day operations are unaffected by the financial troubles of their parent company, Index.
They also told fans that Shin Megami Tensei IV will still release on time, and that things are still "business as usual."