Show off your town to all your jealous friends!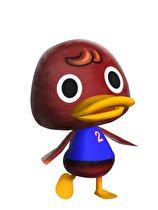 3DS owners can now take advantage of Nintendo's Image Share service in English by going to http://i.nintendo.net in their 3DS browser and following the instructions.
This service, which has been available in Japanese for a few months already, allows users to upload screenshots from Animal Crossing: New Leaf to Twitter or Tumblr. The service automatically tags Tweets sent from this service with #ACNL.
Screenshots can be taken from within Animal Crossing: New Leaf by pressing the L and R buttons together; they're then automatically saved to the SD card.