Please refrain from calling Link Zelda.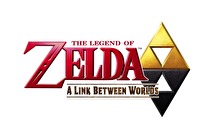 The 3DS sequel to Link to the Past has a name: The Legend of Zelda: A Link Between Worlds.
Originally revealed at the last Nintendo direct, the new Zelda title will be inspired by the 2D Link to the Past, but with the usual stereoscopic 3D visuals of a 3DS game. This entry will run at 60 FPS and is currently scheduled for a holiday release.