Other platforms still on track.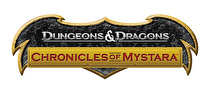 Capcom has recently listed the release date of the Wii U version of their upcoming Dungeons & Dragons: Chronicles of Mystara as pending, going against earlier statements (as well as Nintendo's own site) that it would be released June 18.
While there has been no word from Capcom concerning why there has been a delay, but this is unfortunate news for such a high profile eShop release. The PSN & Steam versions are still on schedule for June 18, with the XBLA version releasing June 19.