Am I the only one hoping for more Navi!?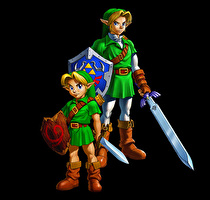 In an interview with Edge magazine, Aonuma spoke about both the unnanounced Wii U Zelda game and the upcoming Link to the Past 2.
Aonuma stated that Link to the Past 2 would "play very differently to the original," and went on to say that they will "introduce even more unexpected elements in the Zelda game [they're] making for Wii U."
Of course, these are still very vague statements from Aonuma, but this could be a sign that we'll be seeing more Wii U Zelda in the near future, hopefully at E3.