Coming to Japan on July 25.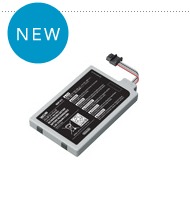 Nintendo will be releasing a battery pack with a larger capacity for the Wii U GamePad in Japan on July 25 for 3,150 yen.
Though third party batteries have recently become available, Nintendo doesn't want to be left out of the party. Their 2550mAh battery hold a charge that lasts 5-8 hours, an improvement over the included 1500mAh batteries that last 3-5 hours.