Resident Evil: Revelations comes out on top.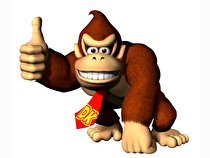 In its first week, Donkey Kong Country Returns 3D has landed at fifth place in the UK's best selling games chart according to the Association for UK Interactive Entertainment.
Multiple titles available on Nintendo systems made it into the top 10. Resident Evil: Revelations was the best selling game last week, however it is the combined sales of all platforms and it is not yet known how the Wii U version has performed.
Two 3DS titles improved over last week with Luigi's Mansion moving from 12th to ninth place. LEGO City Undercover: The Chase Begins also moved up three places putting it in 10th place.