Nintendo's partnership with Sega includes their classics too.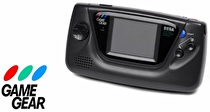 Thirteen Sega Game Gear games are coming to Nintendo 3DS. Joining Sonic: Triple Trouble, Shinobi, and Dragon Crystal on the platform's Virtual Console service in North America, the upcoming games include:
Columns
Crystal Warriors
Defenders of Oasis
Dr. Robotnik's Mean Bean Machine
G-LOC: Air Battles
Shining Force II: The Sword of Hajya
Sonic Blast
Sonic Drift 2
Sonic Labyrinth
Sonic the Hedgehog
Sonic the Hedgehog 2
Tails Adventure
Vampire: Master of Darkness
No specific release dates were given, but Satoru Iwata promised that the games will be releasing "soon." Prices in the past have ranged from $2.99 to $4.99.