Get ready for some serious nostalgia.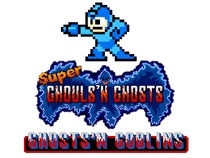 Capcom have announced on their blog that three classic games are headed to the Wii U Virtual Console this month.
The NES game that started it all, Mega Man, became available on May 2. Super Ghouls 'n Ghosts will arrive on May 16 and Ghosts 'n Goblins (the NES version) is slated for May 30.
It has already been announced that Mega Man 5 will be coming to the Nintendo 3DS eShop this month, but Japan's release of Mega Man 3 for the Wii U VC on May 1 hints at more to come for North America. Capcom promises more releases in the near future.