On 3DS and one on Wii U!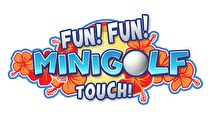 Multiple eShop titles from Nintendo are on sale now on the 3DS eShop.
Discounted games are: Tokyo Crash Mobs for $4.99 (usually $6.99), Dillon's Rolling Western for $6.99 (usually $9.99), and Fluidity: Spin Cycle for $7.99 (usually $10.99).
Not to be outdone, Shin'en has discounted all of their eShop games by 30% with Nano Assault EX, Fun! Fun! Minigolf TOUCH!, and Art of Balance TOUCH! on 3DS and Nano Assault Neo on Wii U.
These sales are only for a limited time, so act quickly!