The online shops of all four Nintendo systems will be affected.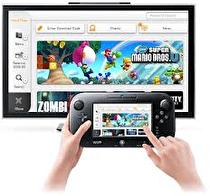 Nintendo's online services will undergo an extended period of maintenance from 1-7pm PST (3-9pm EST) today.
During this period, the Wii U eShop, 3DS eShop, Wii Shop Channel and DSi Shop will all only be available in a limited capacity or inaccessible entirely.
This maintenance occurs in preparation for the major Wii U system update on April 23, which will improve the firmware's overall performance and add the Virtual Console to the eShop.