The king of swing returns from a return this May.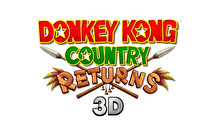 Nintendo Australia has announced that Donkey Kong Country Returns 3D will be releasing in Australia and New Zealand on May 25.
The game will be available both as a boxed retail game and as a downloadable title on the Nintendo eShop. The eShop currently has an exclusive 3D gameplay video available to view as well.