The A Boy and His Blob director has made a new home for himself. UPDATE: Studio confirms who made the jump from WayForward.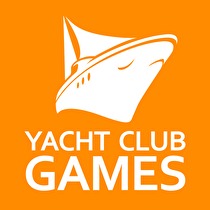 UPDATE: Sean Velasco has informed us of the employees that compose Yacht Club Games; Ian Flood (lead/gameplay programmer), Lee McDole (lead/gameplay programmer), Erin Pellon (concept/illustration), Sean Velasco (designer/creative director), Nick Wozniak (technical art, animation) David D'Angelo (gameplay programmer).
As well, while they cannot confirm their upcoming announcement will release on the Wii U or 3DS, Velasco says the studio is "actively pursuing development on Nintendo Platforms!"
Several WayForward veterans have left the company to form a studio of their own under the name of Yacht Club Games.
The announcement came to us from Sean Velasco, a former-Designer/Director at WayForward. Velasco served as the director of games like A Boy and His Blob and Double Dragon Neon.
As stated on their website, Yacht Club Games' goal is to make "really awesome original games that fuse modern and retro sensibilities." Collectively, employees of the studio have worked on Contra 4, A Boy and His Blob, Double Dragon Neon, Batman: The Brave and the Bold, Mighty Milky Way, Thor: God of Thunder, and Bloodrayne Betrayal.
While we wait for comment from the studio regarding its staff, we can confirm that Lee McDole, a lead programmer at WayForward, is an employee. Also, Ian Flood, Gameplay programmer at WayForward, is on board at Yacht Club Games.
Yacht Club Games will be making a product announcement in the coming days. While only speculation, the companies official Twitter account is following accounts for Android Developers, Steam (a PC video game digital distribution service), Apple iOS, Ouya (an Android-based home console), and Google Developers.
If interested, readers can visit http://yachtclubgames.com, friend them on Facebook, or follow them them on Twitter @YachtClubGames. Yacht Club Games will be at PAX East to meet fans and press.