More retail games go digital in Japan!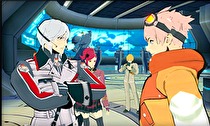 EX Troopers and Rune Factory 4 for the Nintendo 3DS will see digital releases on the eShop on January 24 in Japan.
EX Troopers was originally released in Japan on November 22 for 5,990 yen, while Rune Factory 4 was released last summer on July 19 for 5,229 yen. The digital versions of the titles will be a little bit cheaper, with EX Troopers going for 5,300 yen and Rune Factory selling for 5,220 yen.
There is currently no official information about if or when these titles will be released outside Japan.