Lego Bricks Assemble!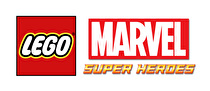 LEGO Marvel Super Heroes was revealed today.
Developed by TT Games, LEGO Marvel Super Heroes will feature over 100 popular and obscure Marvel characters each with unique abilities. After being called upon by Nick Fury, your heroes will face famous Marvel villains including Loki and Galactus.
Filled with puzzle solving and combat-like action sequences, players will explore New York along with other unearthly locations in the Marvel Universe.
Published by Warner Bros. Interactive Entertainment, LEGO Marvel Super Heroes will be hitting store shelves fall of 2013 on the Nintendo DS, Nintendo 3DS, and the Wii U among other non-Nintendo systems.