Commander Video invades the eShop at a great price.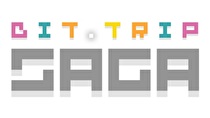 Bit.Trip Saga will be available on the 3DS eShop come December 20, with an asking price of $14.99.
Bit.Trip Saga is a collection of all six rhythmic retro Bit.Trip titles - Beat, Core, Void, Runner, Fate, and Flux. The collection reworks the controls and visuals to best fit the 3DS, adding touch and stereoscopic 3D.
Bit.Trip Saga was originally released to retail at a cost of $39.99. You can read James Jones's review of the title here. The series compilation was also released on Wii as Bit.Trip Collection, which included a bonus soundtrack disc and online leaderboards.