Thoughts from the man who made Mario.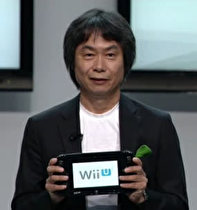 Nintendo legend Shigeru Miyamoto recently discussed his thoughts on the F-Zero franchise, saying "I thought people had grown weary of it." The statement came in an interview with French wesbite gamekult.com. He added, to fans of the series "Thank you very much and try to wait by playing Nintendo Land's F-Zero mini-game."
Miyamoto said he felt there was not much room left for evolution of F-Zero, asking the series fans "What do you want that we haven't done before"?
When asked later about the Metroid series on Wii U, he was quiet on the subject, but stated "Since Wii U is a HD console with more hardware power, what we can naturally think about is a beautiful HD action game." This is certainly not a confirmation that a Metroid game is in the works, but one can assume the series will likely make an appearance on the Wii U platform at some point.