Hunting monsters on 3DS in Japan just got a lot cheaper.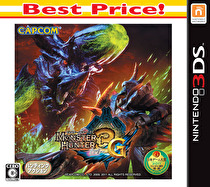 Monster Hunter 3G for the Nintendo 3DS will see a price cut in Japan from 5,800 yen to 3,800 yen, under Capcom's Best Price label, on November 15.
Not only that, but players who wish to purchase the title digitally will be able to do so starting on December 6 for 3,400 yen.
Monster Hunter 3G, known as Monster Hunter 3 Ultimate in the West, was originally released in Japan on December 10, 2011 and has already sold over 1.5 million copies. The game is scheduled to be released in the West next March.
For more information about Monster Hunter 3 Ultimate, be sure to read our latest set of impressions for the English version.