A trifecta of awesome games are coming to the 3DS Virtual Console next week in Japan.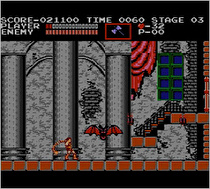 Akumajõ Dracula (Castlevania), Rock Man 4: Aratanaru Yabō (Mega Man 4), and Donkey Kong are all set to release on the Nintendo 3DS Virtual Console next week on October 17 in Japan for 500 yen each.
Mega Man 4 and Donkey Kong are the original Famicom versions of the games, while Castlevania is based on the original Japanese Famicom Disk System version. This version includes three save file slots, whereas the NES version had none, as well as some slight level design differences.
There are currently over 100 Virtual Console and 3D Classics titles available on the eShop in Japan.