In a few days, gamers in Japan can join the insanity.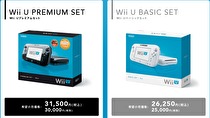 Selected retailers across Japan will be opening up pre-orders for the Wii U on October 6. Leading the pack is online retailer Amazon, which will allow Nintendo fans to reserve the new console at midnight. This applies to the Basic Set and the Premium Set. Retailers will also be offering gamers a chance to reserve the Monster Hunter 3G HD Ver. Wii U Set starting on the same day. Outside of Amazon, many retailers in Japan do not offer pre-orders or game releases at midnight.
The Wii U is set to release in Japan on December 8 with the Basic Set retailing for 26,250 yen, Premium Set for 31,500 yen, and the Monster Hunter set for 38,850 yen.