Those hoping to import foreign Wii U games are out of luck.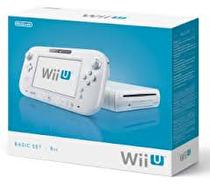 The Wii U will be region locked, as reported in the most recent issue of Famitsu and confirmed via translation on Twitter.
This means that Wii U systems in a given region of the world will not play any games sold in a different territory. For example, a North American Wii U will only read NTSC-encoded software, whereas a European Wii U will only read PAL-encoded software.
Regionally-locked hardware has been a standard of Nintendo home consoles going back to the NES, and their handheld systems have adopted the practice since the release of DSi.