Pricing and date confirmed for New Zealand Nintendo fans.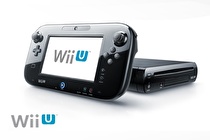 Nintendo Australia has revealed the pricing and release date for the Wii U in New Zealand.
The Wii U Basic Pack will retail for NZ$469.95, while the Wii U Premium Pack will be set at NZ$569.95. The system will be launching in New Zealand on November 30, 2012, the same day as in European and Australian markets.
The Basic Wii U will come with a white system with 8GB of internal memory and a GamePad controller, and will include an HDMI cable and AC adapters for both the Wii U and the GamePad.
The Premium Wii U will have a black system with 32GB internal memory and will include all the accessories in the Basic pack, along with Nintendo Land, stands for the GamePad and console, a charging cradle for the GamePad and a Sensor Bar.