Or, why Nintendo isn't yet focusing on individual GamePad sales.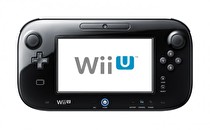 The main reasoning behind Nintendo's lack of information regarding availability of standalone GamePads, is that at this time, the inventory of the device is being funneled into bundle packages for launch day.
This information comes from a recent interview with Reggie Fils-Aime, who makes the strategically-sound point that at this early stage in the console's life, games will not make use of more than one GamePad until a later point in time anyway.
As the technical ability to use two GamePads simultaneously was only made available to publishers after they had already begun work on their initial Wii U products, Nintendo sees no need to sell the GamePad separately until such a time when games are able to use an additional GamePad peripheral.
"Look at it this way: when we're preparing for launch, I need to make consoles and I need to make GamePads, and I need to put them together in a box to sell at retail. And if I'm using my inventory assembling GamePads that don't support any games in the marketplace, all I'm doing is reducing my available inventory to sell on launch day", says Fils-Aime.