Nintendo licenses the engine for both first and third party development on the system.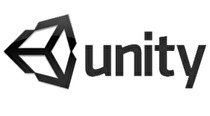 Nintendo has signed a long-term deal with Unity Technologies to bring the Unity game engine to Wii U.
The deal will provide access to the Unity engine's development tools for Nintendo's internal teams and all of their affiliated third-party partners. This makes the Wii U the first dedicated game console to strike such a deal with Unity, as although it is technically available to developers on Wii and other systems, licensing the engine is negotiated for each individual game.
Speaking to Eurogamer, the CEO and co-founder of Unity Technologies, David Helgason, said that he hopes this will appeal to studios that are otherwise "daunted" by console development.
"It's definitely a Unity first, but as far as we can tell it's also an industry first," he said.
Helgason also claimed that it would be possible for existing Unity engine games to be ported to Wii U, stating that the process of converting it over to the system would take "anywhere between a day and a month."
The Unity engine, which originally launched in 2005, is registered to approximately 1.2 million developers. It has been used in some big home console projects, but the majority of the community around it is comprised of smaller independent teams, particularly those involved in mobile and social networking games.
According to Helgason, the Unity engine will be made widely available to Wii U developers some time in 2013.