Circular objects around you will turn into gates to new mystery dungeons.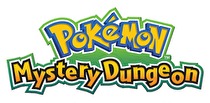 Pokemon Fushigi no Dungeon: Magnagate to Mugendai Meikyu (Pokemon Mystery Dungeon: Magnagates and the Infinitely Great Labyrinth), is coming on 3DS this winter in Japan, as revealed in the latest issue of Coro Coro magazine.
In the game, players control not a Pokémon trainer, but Pokémon such as Pikachu directly. Pokémon that first appeared in Black 2 and White 2 also will be seen in this game. In addition, the title is the first in the series to incorporate 3D Pokémon models, and the models used appear to be similar to those in Pokédex 3D.
The game features an AR function named Hakken Magnagate (Magnagate Discovery). When a circular object in the real world is viewed from the 3DS camera, the object functions as a Magnagate, or an entrance to a dungeon.
Unlike most of its predecessors, it seems only one version is going to be released this time. The exact release date and price are yet to be announced.