Nano Assault is getting a re-release on the eShop.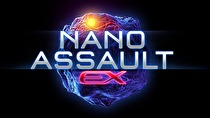 Nano Assault EX will be coming to both the North American and European eShop, according to Shin'en via Twitter.
Based on the original Nano Assault, Nano Assault EX will feature new game modes as well as new options. Shin'en has confirmed that the game will support the Circle Pad Pro accessory. Check out our review of the original Nano Assault while waiting in anticipation for this new title.