The popular mobile game is coming to retail with new levels, content and cutscenes.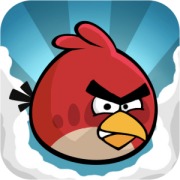 Angry Birds Trilogy will be released through retail on the Nintendo 3DS this holiday season, according to developer Rovio.
The game is a combination of three pre-existing Angry Birds products: Angry Birds, Angry Birds Seasons, and Angry Birds Rio. The game will feature new cinematics and upgraded graphics, as well as additional extra content. Each level will also include its own individual leaderboard, so you can compete with yourself and others. The 3DS version of the game will utilize StreetPass in some way.
Stylistically, the game now features animated backgrounds, lighting modes, reactive backgrounds, and others not currently detailed.
No release date for the game was given, except for the tentative holiday season.