One of the new characters will utilise StreetPass for leveling up.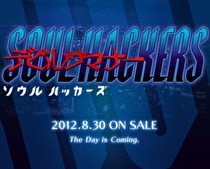 In the upcoming Devil Summoner: Soul Hackers for the Nintendo 3DS, there will be around thirty extra demons that were not in the original Sega Saturn release, a recent issue of the Japanese gaming magazine Famitsu revealed.
One of these new Demons is called Nemecchi, which grows through use of the Streetpass. It starts out as a wisp like form and eventually grows into a cat like creature after leveling up.
Devil Summoner: Soul Hackers launches in Japan on August 30, 2012.