Capcom's popular series gets a new trailer and launch window.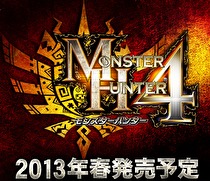 Monster Hunter 4 for the Nintendo 3DS will hit store shelves in Japan in the spring of 2013. The news was revealed over the weekend in Japan at the recent Capcom Summer Jam event. Capcom also released a new trailer that shows some of the game's new features and monsters. Feel free to check out the trailer below.
There is currently no word about a release for Monster Hunter 4 outside of Japan. Monster Hunter 3 (tri) G, however, is coming to Europe in the third quarter of this year and sometime in 2012 in North America.