Very soon, there will be more Nintendo Direct goodness for the West.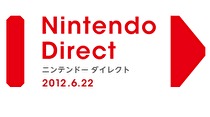 Nintendo of Europe and Nintendo of America are hosting Nintendo Direct events starting June 21 at 9 p.m. PDT and June 22 at 12 a.m. EDT for the American version and June 22 at 5 a.m. BST, 6 a.m. CET and 2 p.m. AEST for the European version.
The European event will be hosted by Nintendo of Europe president Satoru Shibata and will focus on new information, trailers and other information regarding upcoming games in Europe. Information on Australian releases will be detailed as soon as it becomes available. Videos from the conference will also become available on the Nintendo eShop as well as YouTube after the show. You can watch the event on the European Nintendo Direct website or on their Ustream page.
Coinciding with the European edition and following the Japanese event that was announced hours ago, the North American version will be hosted by Nintendo of America president Reggie Fils-Aime. Through their Facebook page, Nintendo promises that the event will cover Wii, Nintendo DS, and Nintendo 3DS games, like its counterparts. The North American version will be streamed through Facebook and the Nintendo of America website.