We don't know much yet, but yes, it is real.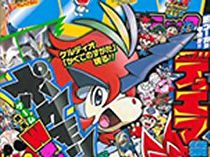 Keldeo's new Pokémon form has been officially confirmed on the cover of latest issue of CoroCoro.
Although not much is aesthetically altered in the legendary Pokémon (as far as can be discerned, anyways), Keldeo now has a longer mane as well as a new blue horn.
As of right now, no further information is known, but more should surface in the next few days as CoroCoro leaks.