The Nintendo 3DS is the fastest selling Nintendo handheld to reach this milestone.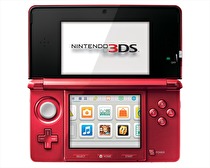 The Nintendo 3DS has reached 6 million units sold in its native land of Japan, Famitsu.com recently reported. Based on sales data by Enterbrain, the system was able to reach the sales milestone during its 65th week at retail.
The whole sales total from launch is 6,017,206 units. Based on the same data, the 3DS is the first Nintendo handheld to reach 5 million in such a short amount of time.