The new title will feature games by Keiji Inafune, Kazu Ayabe, Takemaru Abiko, and Kazuya Asano.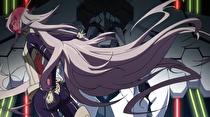 Level-5's 3DS game compilation, Guild 01 is getting a sequel. According to a recent issue of Famitsu, the sequel will feature games from former Capcom developer Keiji Inafune, Mini Kitchen's Kazu Ayabe, and Takemaru Abiko and Kazuya Asano known for the ChunSoft game, Otogiriso. The compilation is titled Guild 02, continuing the first game's numerical naming trend.
This announcement comes little more than a week before the first game in the series is released in Japan on May 31, 2012. The first game includes four unique games from developers Suda 51, Yasumi Matsuno and Yoot Saito. It is safe to assume Guild 02 will follow a similar format.
As for those outside of Japan, there is still no information regarding a North American or European release for the first game, Guild 01.