The Australian version also gets a title change.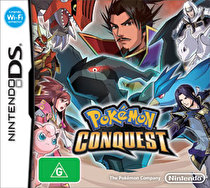 June 21 is the Australian release date for Pokémon Conquest, as reported by a recent press release.
The press release also confirms the final title of the turn-based strategy game as Pokemon Conquest, despite an earlier rating stating that the DS game would keep its original title, Pokémon + Nobunaga's Ambition.
Pokémon Conquest also comes out in North America on June 18.