There's certainly been no shortage of Poké-news lately.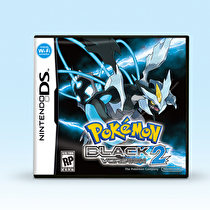 Pokémon Black and White is still set to come out this fall in North America and Europe, confirmed Nintendo, after releasing the box art and more information.
In recent European and North American press releases, it was revealed that the starting city, Hiougi City, will be called Aspertia City in western territories. In addition, it was also revealed that like Black and White, the sequel's version mascots (Black Kyurem and White Kyurem) will be version exclusive. Also, Black Kyurem and White Kyurem's signature moves, Ice Burn and Freeze Shock, will be ice type rather than fire or electric type.
As reported by Serebii, there will be a Meloetta-based Pokémon musical to download for Black 2 and White 2 on the Japanese Pokémon Global Link starting July 14. The website has also reported that characters in the World Tournament are downloaded through Nintendo WiFi connection.
Pokémon Black and White 2 releases in Japan June 23, and in Europe and North America this fall.