It was even done by the original artist!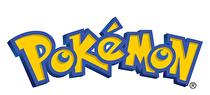 A parody remix of the original Pokémon anime opening theme song has been created for presidential candidate Ron Paul, featuring new lyrics by Jason Paige, the original artist.
In the video uploaded by Paige, the remix is presented over another video, titled "Ron Paul Rallies Feb-Apr 2012". The song is available for download on Paige's ReverbNation page for 99 cents.
The parody itself is remiscent of another politically charged Pokémon statement made by then-presidential hopeful Herman Cain, when he quoted Pokémon 2000 during closing statements in a Republican debate.