The pre-existing website will also be updated in the coming months.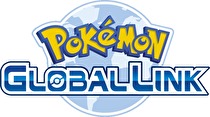 Global Link will be compatible with Pokémon Black and White 2, as reported by Serebii.
In addition, new features will be added to the website in the upcoming months. A rebrand of the Battle Union has been confirmed, alongside confirmation that the Dream World will be making a return to the upcoming sequels. Furthermore, the time cut-off between sessions will reduce from 24 hours to 20 hours. New areas will also be added, one of which is named Cool Hole.
It was also announced that a new Global Trade Station feature will be added to the new update, allowing players to check history of GTS usage as well as various statistics. The records for GTS and GBU will now be reported through a Report feature.
The update has been reported to have a new special feature for those owning both Black or White as well as Black 2 or White 2, though details on such a feature are currently unknown.